Modern way of working
Microsoft Teams
Microsoft Teams is a modern tool for cooperation and performance that enables your employees to interact easily - to share and communicate under one platform anytime and anywhere. It is a center for teamwork that combines chatting, video conferencing, meetings, calls, Office 365 and third-party tools. This modern way of working brings you many benefits.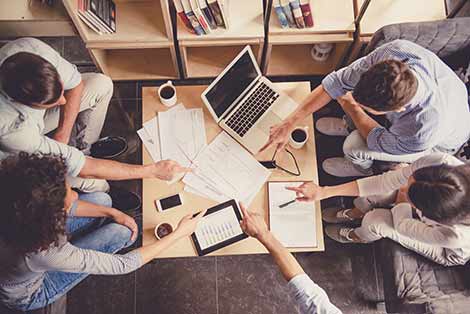 Improve the communication and cooperation
increase the productivity of your users
Reduction of the number and duration of the meetings - due to online meetings, chat communication and other activities, your employees spend less time searching for information and more time interacting
Improving the cooperation and sharing of information and documents
Each team member receives the same message at the same time, the discussion is kept ongoing, the team may reach a solution faster, etc., for example using the features like co-authorship, integrated file storage and an internal directory
New team members joining the project have access to the conversation and files created within the project
Build a modern workplace
Less switching between the applications - it is possible to add more Microsoft applications and third-party services
Possibility to access all the relevant information anywhere in the world on any device
It is easy to share and cooperate in real-time
Do not be afraid of having data the cloud
Security of the access based on a set of conditions
Protection and encryption of the data with devices that access it
Security against advanced threats such as phishing and malware attempts
You have control over everything, including third-party applications
Why Microsoft Teams with KPCS?
Everything in compliance with your needs
If you do not have the processes mapped, we do the initial analysis
We deploy the Microsoft Teams environment so that it fulfills all of the above
We teach the users to work in Microsoft Teams environment and use the necessary functionality
We set up a set of management rules at the organization level so that everything is clear and comprehensive, with setting the relevant permissions
We measure the outcome of the entire deployment for you to know what has been achieved and what needs to be improved
If necessary, we can manage your Microsoft Teams environment
What you can do with Microsoft Teams
Chat and send short messages
Communicate through threads and discussions that won´t disappear
Text formatting options
Chat, call and meet people on any device, including mobile phones
References using @ to ensure that the recipient sees what you type as a matter of priority
Interaction and engagement of the chat participants using emoticons and animated images (GIF)
Sharing and editing the chat files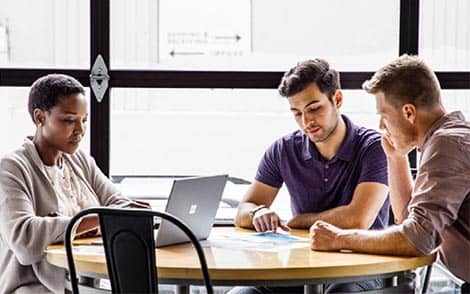 Cooperate
Effective teamwork, improving teamwork
Easy search of the content, files and people
Easy check of the projects, chat, notes, files and meetings in one place
Office 365 applications have built-in Teams support, easy access to SharePoint, OneNote, Power BI, Planner, and more
Communicate easily with @ references and tag team members
Cooperate in real time using Office and other applications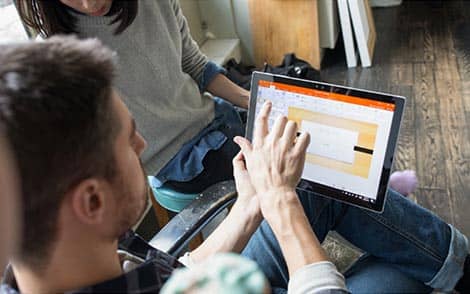 Meet
Private and group meetings in real time
Conferences only from a web browser with high quality audio and video
Sharing the presentations, applications, and screen
Possibility to record the meetings for later viewing
Share the content and take advantage of smart features such as camera background blur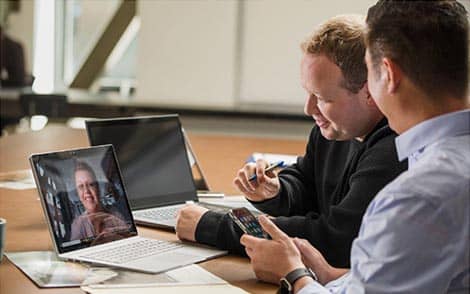 Call
Connect with anyone using your phone
Get a dedicated phone number for local and international calls
Advanced options including voicemail, call transfer and emergency calls (112)
Extensive call management – call routing, automatic answers, and reporting
Hybrid voice services using Direct Routing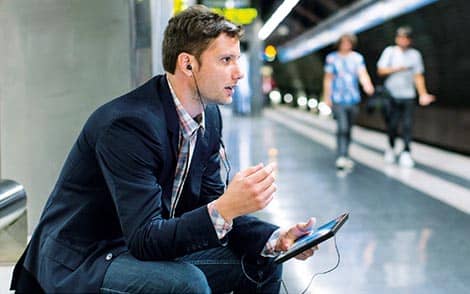 Meeting with Microsoft Teams
What can be done before, during and after the meeting?
Before the meeting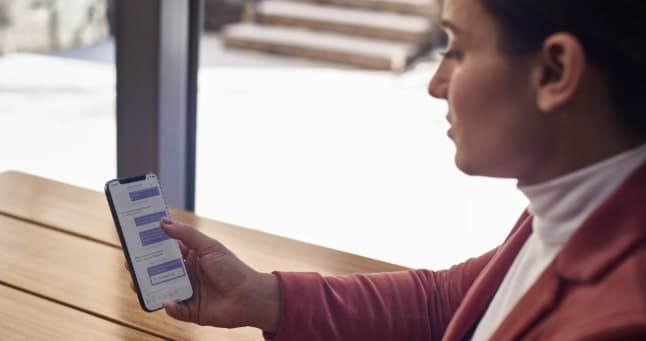 Make sure that everyone has an overview

When sending invitations to Teams meetings, share the meeting schedule and chat before the meetings with their participants.

Invite external participants to the meeting

You can schedule a meeting in Teams with anyone who has a valid business or user email address. These participants just click on the link sent by e-mail and they can immediately join the meeting in the web browser - no need to download Teams or any plug-in.

Access to notes and records from the previous meetings

You can easily access notes and records from the previous meetings to help you prepare well for the meeting and gain information about the context.
During the meeting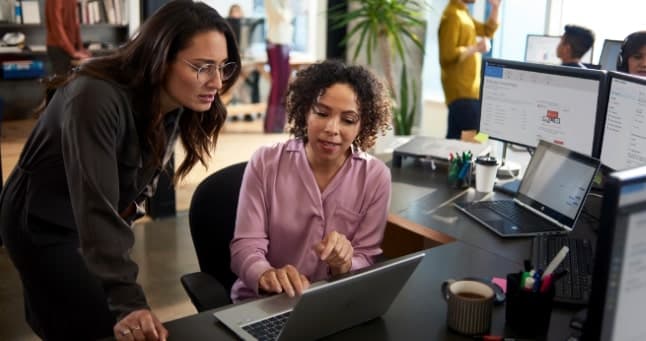 Quickly start meetings using Microsoft Teams Rooms

You can quickly start meetings with one touch, enjoy a wide range of features for voice and video calls in HD quality, and easily share content in the room also with remote participants.

Turn on the video to make meetings more personal

Set up video and audio when joining the meeting. Turn on the video so that even remote participants can better participate in the meeting. Use smart technologies to blur the background to help you focus on your meeting and minimize distractions.

Easily share content and cooperate

Thanks to seamless integration with Office 365, you can easily share content and cooperate during the meeting.

Create meeting records

Record meetings in Teams and record audio, video and activity when sharing the screen. Features for automatic transcription allow you to play back the meetings and find important points in the transcript that have been discussed.
After the meeting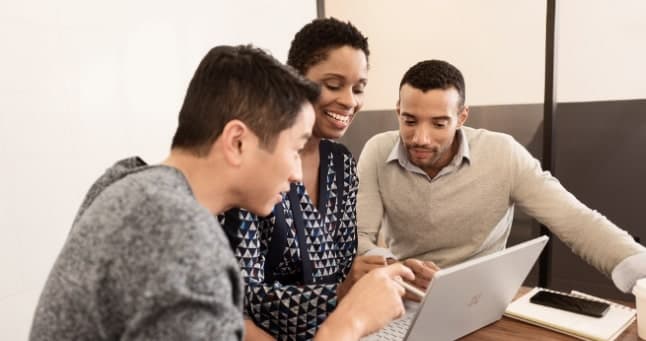 Share the meeting records and notes

Upload meeting records and notes to the same meeting thread in Teams so you have everything organized in one place.

Chat with the participants

Through Teams, you can chat with the participants after the meeting and keep future updates in the relevant context.

Schedule the next meeting

You can use Teams or Outlook to quickly schedule the next meetings.