Microsoft 365 - all you need for your office
One solution that offers all you need
Office as a standard equipment:

Maintain the up-to-date versions of Word, Excel, PowerPoint, and other applications on all devices.

Communicate more effectively:

Familiarize your team with the latest development using a group chat, online meetings, calls and web conferences.

Be connected all the time:

Planning. Task performance. Efficient work with email, calendar, contacts, tasks - all of that and more in one place.

Business processes automation:

Simplify, automate and transform processes with a wide range of forms, workflows, and custom mobile applications.

Customize your workspace:

You can add Microsoft applications and third-party services you use to make everything work smoothly in the company.

Security of the access to the company information:

Secure the access to sensitive information with user authentication and policy-based automated rules.

Protection of information:

Help protect the company data on the personal and company devices.

Protection against cyber threats:

Defend yourself against dangerous attachments, suspicious links, and other malware.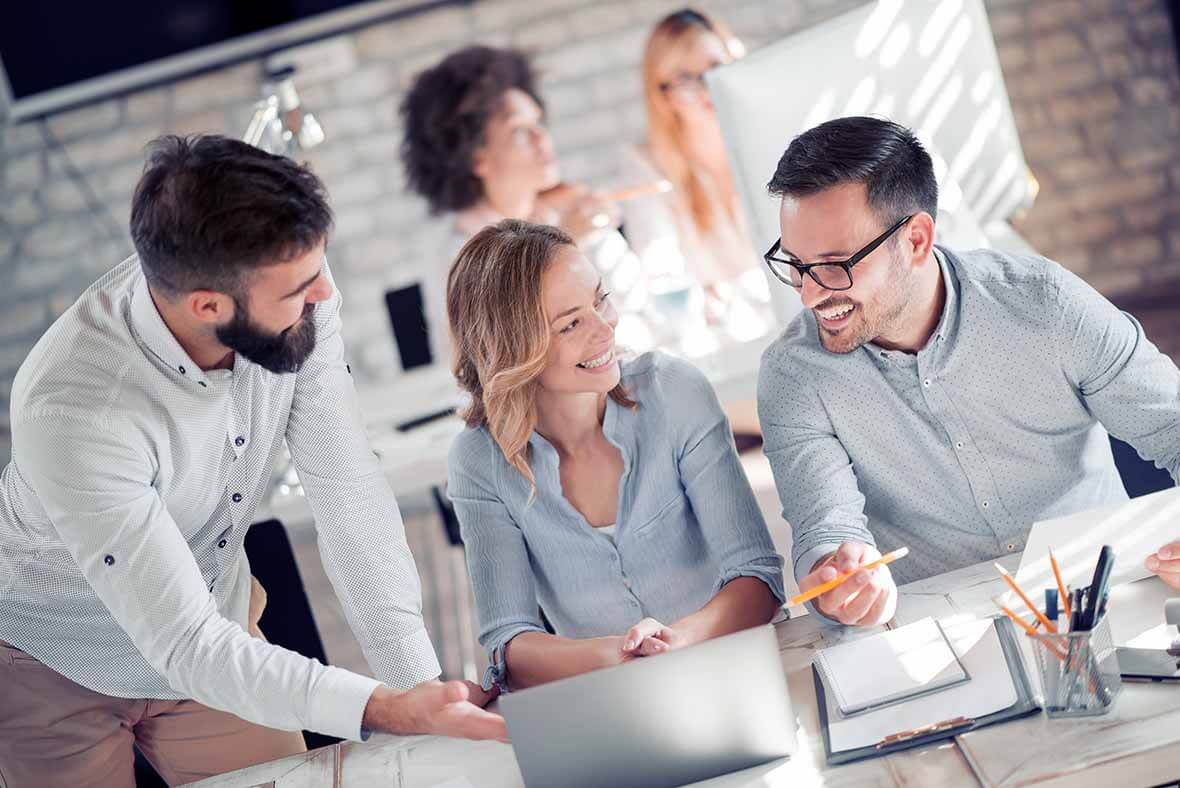 Mobile device management
Mobile devices, company or BYOD, allow easy installation of applications and secure configuration to provide the user with all the convenience with the help of mobile device management. Not only their encryption, PIN protection, firewall and antivirus activation, but also the possibility of their remote deletion in case of loss or theft.
Security of user identity
The corporate identity of the login dialog, the possibility to allow login only from corporate devices and, especially, protection against fake e-mails and virus attacks. Simple and friendly authentication of user login with the help of the second factor. Warning when logging in from a suspicious location, or automatic blocking of such suspicious activities. All of this supports the security of user identities.
Company data protection
Sensitive company data will not leave the company. Whether they are protected by encrypting the content itself, enforcing permissions that restrict copying or printing of the content, or the policy prevents them from being shared or sent by email outside the organization. Automatic content classifications can help meet the GDPR obligations or other legislative obligations.
Always available documents
With OneDrive for Business, users can not only share and securely store their documents, but have them automatically synchronized and available offline on their devices. You can also save special folders such as Desktop or Documents, and restore them up to 30 days in the event of a virus infection.
Upgrade to Windows 10
Microsoft 365 package also includes a Windows 10 license upgrade from the technically supported Windows operating systems. Although this may seem as an unnoticeable component, Windows 7 technical support ends already in 2020 and it is followed by Windows 8.1 a few years later. You can also use the auto-configuration service to reduce the time required to reinstall or replace your computer from several hours to tens of minutes. This way you can not only ensure a consistent and better user experience, but also benefit from new security features.
Always up-to-date office
Last but not least, there is a possibility up to five installations of the current Office set on users' computers and mobile devices. Easy document sharing, real-time cooperation regarding the content, improved spell-checking mechanisms, intelligent views of data, and fast searches. These are the innovations that Microsoft delivers every month.
Meet your new Microsoft 365
still today
All of this is just a brief selection of the benefits that Microsoft 365 offers. Do you want to learn more about this license package? We are here for you. We help not only with the presentation and explanation of individual functions of IT or management, obtaining the licenses, but especially with their technical deployment and adoption at the end users. Get Microsoft 365 today
using Microsoft CSP.