Work on any device
working on different devices gives employees the flexibility to use the way of work that suits them best
Devices have become smaller. They are more portable and powerful, with the possibility to take them anywhere and anytime. As a result, the end users carry phones and tablets (basically mini computers) with them wherever they go. They no longer want to work just with their business laptop and, frankly, they want to choose what type of device they work from, while retaining the normal possibilities of doing their job.
No matter which platform users use for work or entertainment (Windows, Mac, iOS, or Android), they most likely have access to business data. This is a challenge for traditional IT organizations. Personal smart devices allow users to get higher productivity even when they are not "at work." Checking emails, responding to communications with the teams they work with, sharing ideas, and capturing moments have become standard.
Get the benefits of work on any device with KPCS:
Increase user and data security.
Reduce the costs related to device management and maintenance.
Unify the end user support regardless of what device they work on.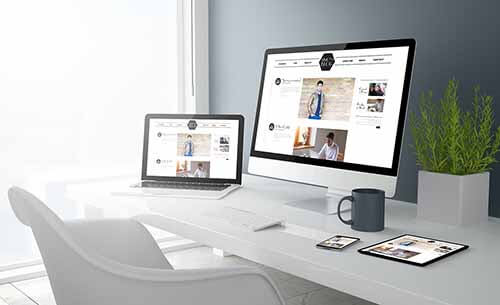 Step 1: Scenarios of your options
evaluation of the current state of your organization and help shape your digital vision
Do you control the lifecycle of your devices? Not just computers, but also mobile devices and devices of external cooperators.
Do you have rules, processes, governance available with respect to work with devices and their lifecycle?
Do you take full advantage of the latest cloud technologies and possibilities?
Have you ensured the security and functionality of operational systems?
There are a number of ways to work with on-premise and cloud devices today. Hybrid scenarios bring the best of both worlds. Get to know your options.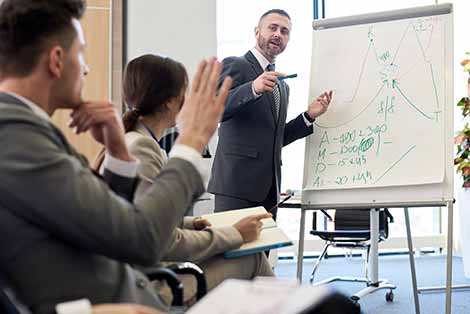 Our solutions
We offer you the best Microsoft technology specialists to help you understand your current situation and find new opportunities.
Use best practices and proven methodologies for operation of devices.
We help you assess your organization's digital maturity, cloud readiness, security status, and you will get an overview of key threats.
Your benefits
You learn about the modern ways of cooperation with your users to help increase trust in your IT.
You get an overview of the benefits of using the hybrid device management.
You get a better overview of your current status.
Your organization will have an overview of the steps you should take.
How do we proceed
Prepare for a workshop full of inspiration and possibilities to tackle the area. We use the knowledge we have gained from many similar projects and customers.
The output is a report describing your current situation and status describing how you can implement your digital vision.
We can continue by making a demonstration of what can be achieved with the technologies.
Step 2: Basis of the solution
analysis of the environment and definition of the structure and governance needed to implement the new solution
Do you understand all the aspects that relate to device operation of different platforms?
Do you know what to consider in terms of security?
Do you have experience, processes, and possibilities relating to end device management also outside of the organization?
Do you maintain continuous monitoring to see if any device has been compromised?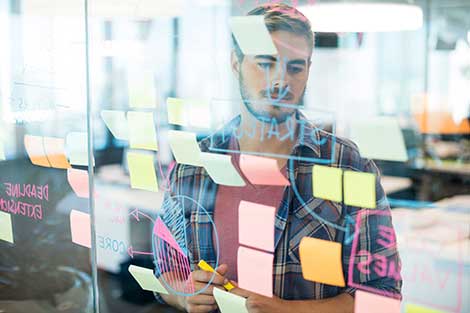 Our solution
Together, we design how an end device lifecycle should look.
We help you prepare suitable processes of device operation and management in your organization.
You receive steps that you need to take with regard to device management.
Your Benefits
You receive a complete set of proposals and documents with regard to device management based on the best practices of KPCS.
You get a blueprint of Windows, MacOS, iOS and Android management.
We always work closely with our customers, working as one team. With this approach, we ensure compliance with all the project requirements, but also the adoption of new solutions in the customer's organization.
How do we proceed
We help you decide which key areas to address.
We organize workshops with responsible persons in your organization - not just with IT.
We deliver a complete end device management architecture that takes into account your organization's conditions, such as the operation of Active Directory, Azure, System Center Configuration Manager (SCCM) or Intune, governance.
Step 3: Implementation of the solution
solution delivery and deployment based on proven concepts
Did your previous transformation projects fail? Did they fail to deliver the expected results? Does your organization fail to take full advantage of the project?
Are your IT projects delayed and beyond the budget?
Do you want a partner who understands your business targets, and at the same time, understands the reasons for the cloud and security needs?
We are always working closely with our customers, working as one team. With this approach, we ensure compliance with all the project requirements, but also the adoption of new solutions in the customer's organization.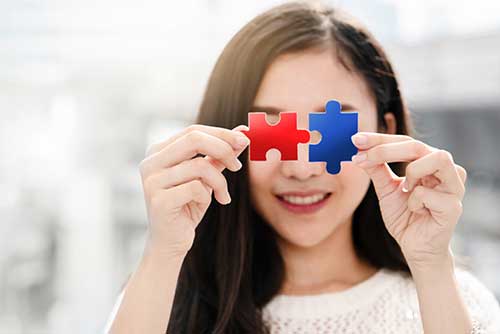 Our solution
We truly understand what is involved in device lifecycle, and what the security requirements are in hybrid IT.
We have a range of best practices, tools, and solutions to ensure reliable transformation, and minimized downtime for users.
Our flexible team of consultants in the Czech Republic and the USA will ensure that your project is delivered by top consultants.
Your benefits
You are part of the project. You have full control over it. Our project team is ready to respond quickly and efficiently to any changes.
You save time and money as the transformation project will be delivered according to a defined scope and plan.
How do we proceed
We provide documentation, including the project plan, technical, security documentation and acceptance tests to verify the functionality of the solution.
We can offer redesign and optimization of the existing solutions and development of new solutions fully using cloud functions.
We provide you with a clear list and guidelines for optimizing your infrastructure for the future achievement of a higher return on investment.
We provide you with a clear list and guidelines for optimizing your infrastructure for the future achievement of a higher return on investment.
Step 4: Adoption of solution
with a focus to get your organization and users to accept the new solution and take full advantage of it
Are you sure that your organization is able to cooperate as a whole to achieve the targets set out at the beginning of the project?
Do the right people have the necessary access to the tools at the right time?
Are your employees confused by the range of tools available to them?
Do you provide attractive and efficient training for your employees?
According to Gartner, the standard for accepting new technologies by the user in the field of IT is only 43 %. This is a problem for IT because we are falling behind in comparison to healthcare, manufacturing, retail, and others who generally adopt new technologies much earlier and with much greater enthusiasm. This means that not only is IT lagging behind in being open to doing things more effectively, but it is also really unsuccessful in adopting new solutions.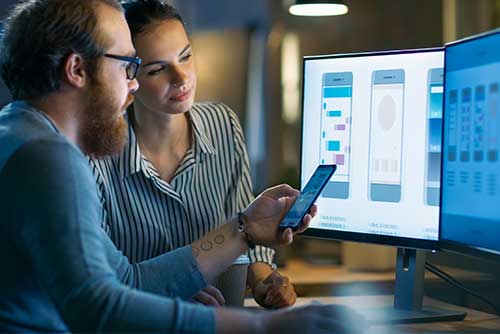 Our solution
Proven adoption models ensure your employees take advantage of new technologies.
We help you create a handbook for the correct use of your new solutions.
Together with you, we can create a benefit plan that describes in detail how the benefits of your new solution should be implemented and measured.
Your benefits
Your IT team members will understand the processes, their roles and the skills and abilities they need.
You will get a full return on your investment, as new technologies will actually be used in the right way.
How do we proceed?
We support you in motivating your employees by highlighting the key benefits of the new solution, training them and providing support when needed.
Our adoption programs and user engagement will help you nominate ambassadors in your organization who help their colleagues and cooperate to continually develop ways of working.
We deliver a plan of benefits from the project and training materials, including videos.
Step 5: Managed service
ensuring the operation and continuous development of solutions to meet the future needs of the organization
Is it difficult to keep up with all the new features of not only the cloud platform and maintain a constant overview of the risks?
Do you have a partner who can not only operate and manage cloud environments, but more importantly, constantly develop and optimize the environment along with your experts?
Is operating a stable IT environment a key competence and activity of your IT team?
Your internal team of IT specialists focus primarily on maintaining operations and end-user support. This leaves less time to monitor the IT trends, security risks associated with IT operations. Take advantage of Managed Services, where your IT team is supported by KPCS experts.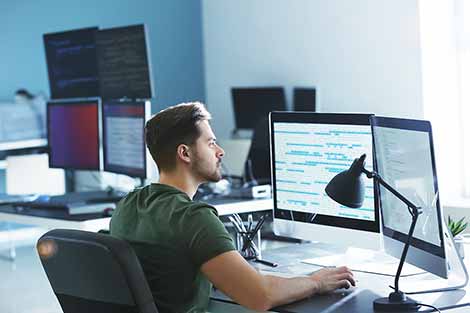 Our solution
The services we manage are constantly updated and operated in accordance with the manufacturer's standards and recommendations.
We also help maintain your processes, information security, and identity management with changing business needs.
We provide you with the latest information on technology changes, your business opportunities, and offer training if needed.
Your benefits
Your services will have exceptional availability.
You will be able to focus on your business and users, instead of operation of the technology.
You will get a proactive approach and strategic planning of the IT services.
How do we proceed
We offer reliable managed on-prem and cloud services including updates, monitoring, and 24/7 support.
We offer a continuous development service with a continually updated plan, dedicated Service Level Manager (SLM), and infrastructure specialists to help you maximize your benefits related to the managed service.
We regularly supply system updates, updated road maps, planned changes and impacts, training materials, and videos.